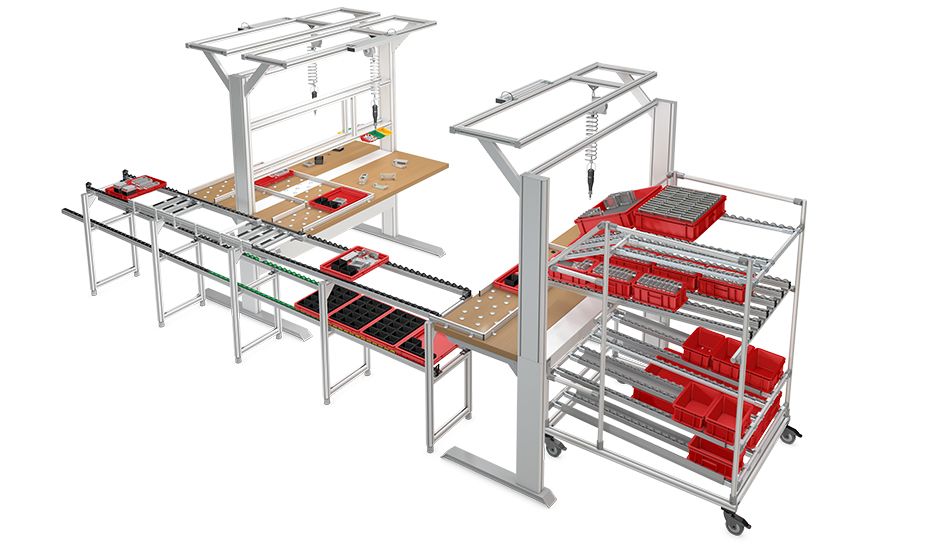 Work bench interlinking
Art. no. EX-01080
This work bench scenario is one example of how three workstations can be interlinked using an integrated material picking rack.
Production parts move rapidly along roller conveyors between work benches to precisely where they are needed.
Guide rails on the benches ensure accurate and efficient handling. And absolutely everything can be customised down to the tiniest detail.