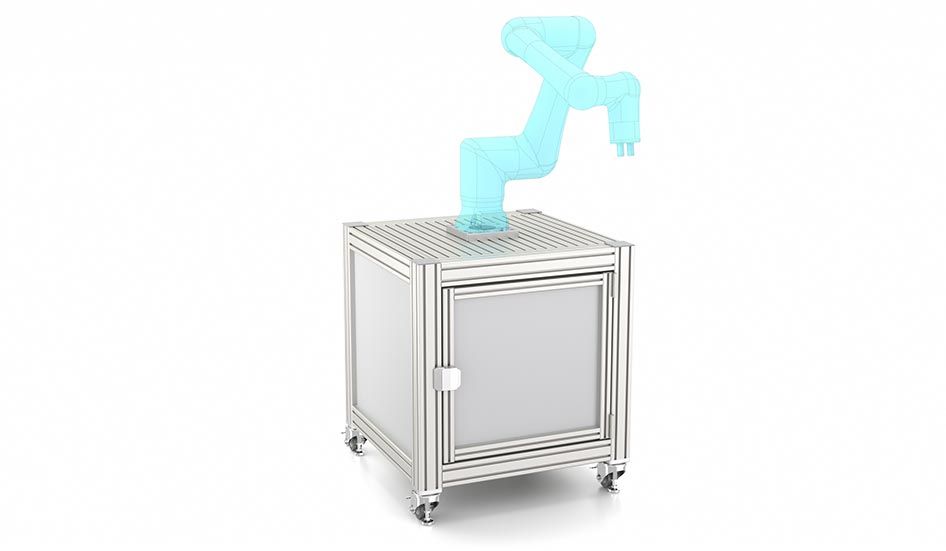 Robot island with doors
EX-01228
All set – with this robot island, the frame made from Line 8 profiles also serves as an under-bench cabinet with panelling and door. This offers a safe place to store the control system, for example. The Groove Plate on the top enables users to vary the position of the cobots. The vertical profiles can be fitted either with Adjustable Feet or, if a mobile solution is needed, with Castors.
The frame with Line 8 grooves means the entire item portfolio of profiles and accessories can be used for customised integration into the working environment.
Note: Stability must be checked in line with the scale of the solution, mode of operation and the model of robot.